Hexagonal Puckamid Puzzle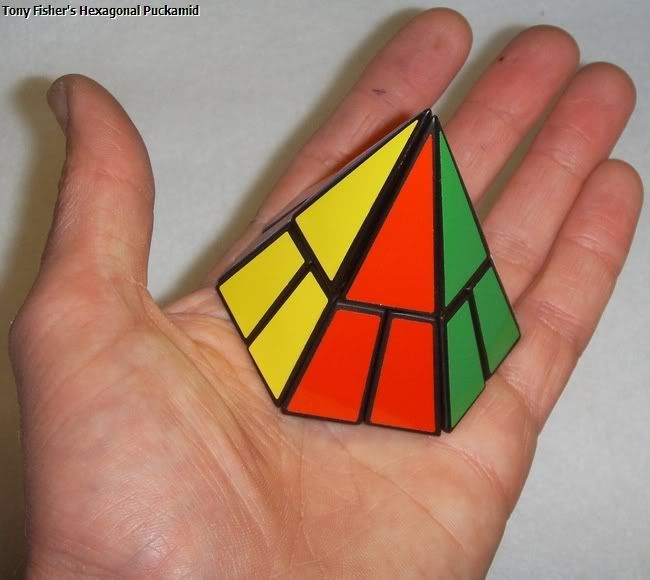 Idea Conceived

Prototype finished

Revealed

Original concept

Core puzzle

Dimensions

21st October 2006

2009

Tony Fisher

Puck Puzzle

10.7cm / 4.2 inch height

I made this prototype in 2006 just after the Dutch Cube Day. I was going to make some more for a future Cube Day but so far I haven't got round to it. I see no reason though to keep it under wraps any longer.
It was made by adding high impact polystyrene plastic sheet to a cut down Puck Puzzle. I coloured it with standard Rubik's Cube style stickers. I no longer own it so am not able to make a video. Hopefully I will get round to making some more and adding a video. Stay tuned.